Style and functionality always at your side
Dustlane Motorcycle Bags: authentic passion, unique performance.
We at Dustlane Motorcycle Bags are experts at what we do because we have a passion for the world of motorcycles and we know the aesthetic and functional qualities of a product necessary to be appreciated by bikers around the world.
We create handmade products in a vintage style, for those who love to ride with the wind in their faces. We create durable and functional products, for those who are always looking for the best performance. We create versatile products, for those who ride their bikes daily.
Our vegetable tanned leather motorcycle bags are inspired by the elegance of those who love the craftsmanship of unique and artisanal products and the flexibility of those who live in the now. Dustlane craft products reflect your style, in every situation.
About Us
This is how the Dustlane Collections are born
I am an entrepreneur and a biker: I was looking for a bag for my motorcycle but not just any one, a beautiful, practical, soft to the touch, versatile and elegant bag. I searched for it for a long time but I couldn't find any on the market, so I thought I could create it.
With the help of some friends I started designing it, looking for the best leathers and a skilled craftsman able to make it. We made the first prototypes by making changes and improvements in the details. The first Dustlane was born from teamwork and the skilled hands of those who have always worked with leather.
A stylish and versatile bag that makes up for the obvious shortage of the main motorcycle bags, mostly rigid and hard. Once the bag was created, I needed to complete it with a quick and intuitive attachment system, which did not have boring laces or fixed structures, and which would prevent me from using my Dustlane every day.
And here is the Quick Lock System: a practical bracket to be easily installed on the bike, equipped with a magnetic and mechanical coupling system that allows the bag to be assembled in a few seconds.
We tested Dustlane and the Quick Lock system in the most difficult conditions, on the road in dynamic conditions, and with static tests in the wind tunnel; the resistance and stability results exceeded our expectations. The simulations at the maximum speed allowed on roads and highways confirmed the high resistance of the coupling system, safe in all conditions. Today we offer you a fully tested and very reliable product.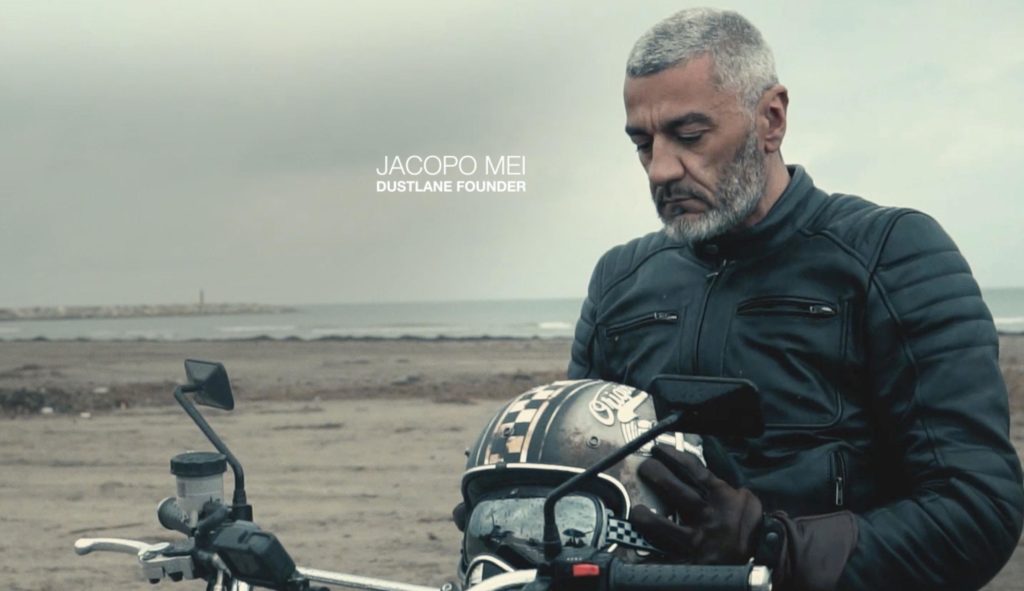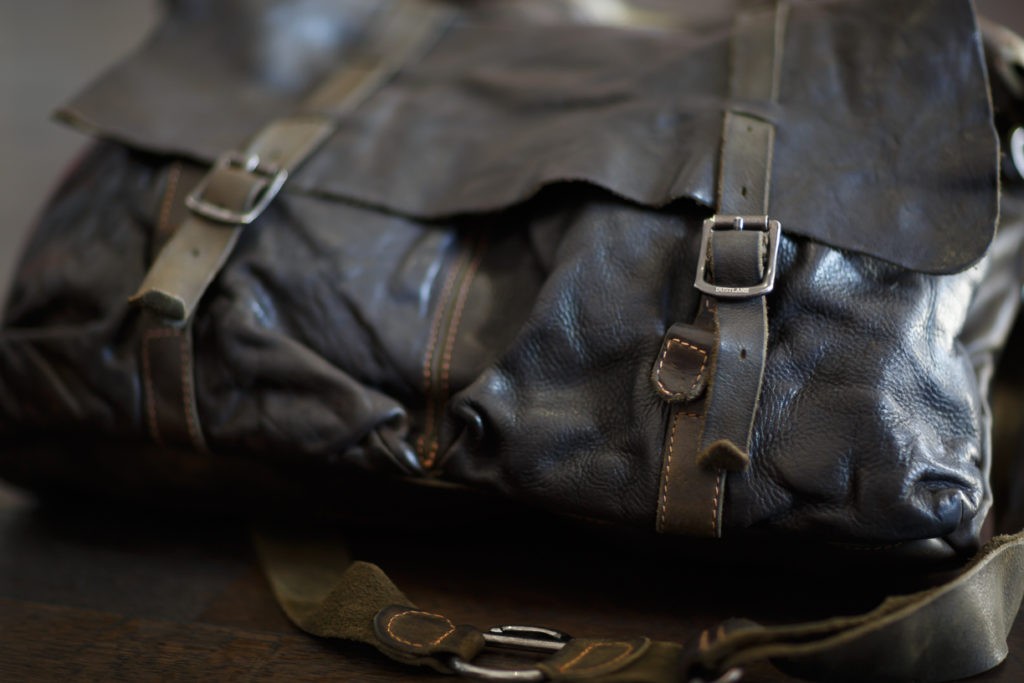 The wisdom in the hands, the passion of the spirit
Our products, which are skillfully handmade following the traditions of Tuscan master craftsmen, are distinguished by our in-depth study of materials, research of innovative solutions and highly skilled tailors. All Dustlane products are designed to last.
All Dustlane saddle bags combine elegance, style and functionality, thanks to the Quick Lock System, a certified patent that allows the bag to be securely attached to the motorcycle in a lateral position in less than 6 seconds.
Dustlane Made in Italy Handmade Bags
Genuine vegetable-tanned leather
The leather used for Dustlane products is completely vegetable tanned and takes on the signs of life. It ages, but it does not ruin. It is precisely the changes and wear that take place over time and with daily use that demonstrate the naturalness of the product. Vegetable tanning is the only process capable of giving the leather unmistakable properties, versatility and uniqueness.
The vegetable tanned skin is treated without the use of toxic substances harmful to man and the environment. The production cycle is conducted in a way that minimizes the environmental impact.
For this reason, the leather we use to make our motorcycle bags is certified and guaranteed by the consortium of Vera Pella Italiana Vegetable Tanning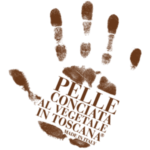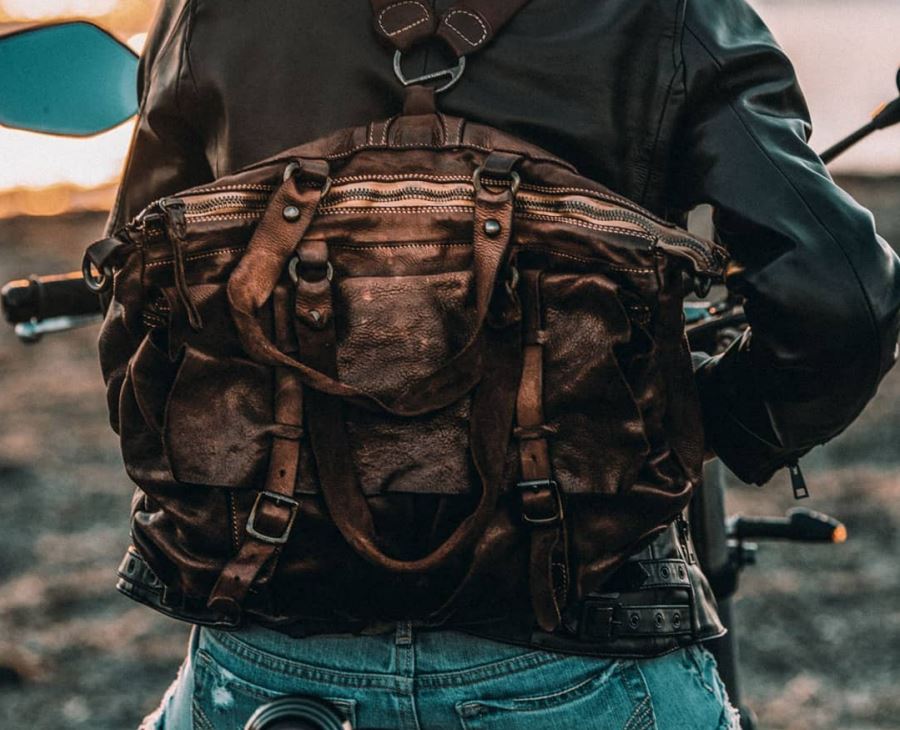 Dustlane Collection
Versatility in pure Heritage Style
Dustlane bag it is the ideal companion for lovers of Modern Classics and perfectly meets your needs of style and functionality. A messenger bag with durability and an internal capacity that allows you to comfortably store a 15-inch laptop and work documents safely. Large outer pockets are optimal for storing small everyday objects when traveling.
Thanks to its versatility and sturdiness it is suitable as a workbag, backpack or motorcycle saddle bag. This Dustlane bag with a strong vintage style and unmistakable design is the perfect accessory to accompany you in every situation.

Do you need more information?
Write to us now, we will be happy to answer you as soon as possible.